\\\\\        School Fab Lab Makerspace        
//////////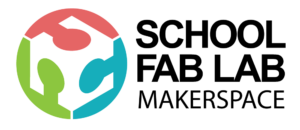 Download 5 Step Guide to
BUILD YOUR FAB LAB MAKERSPACE
What is a School Fab Lab Makerspace?
A gateway to tomorrow for the students and teachers of today, with a program of project-based learning for schools that includes:
A Fab Lab Makerspace with work stations for physical and virtual fabrication

Development of essential 21st century work skills

Science, Technology, Engineering, Art and Mathematics (STEAM) emphasis

Constructionism methodology for maximum student engagement

Professional development and support for teachers
The Constructionism theory was developed by Professor Seymour Papert at MIT Media Lab. The Fabrication Laboratory (Fab Lab) was created by Professor Neil Gershenfeld at MIT's Center for Bits and Atoms.