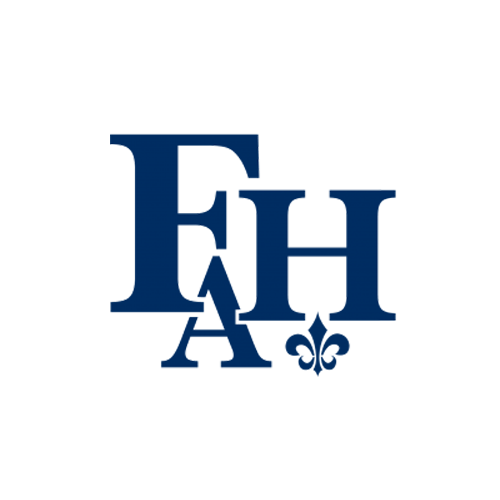 Our Mission
Fontbonne Hall Academy, a college preparatory school for young women, founded on the gospel of Jesus Christ and inspired by the philosophy and charism of the Sisters of Saint Joseph, offers a superior educational program to form and empower women of confidence and compassion.
As an all-girls Catholic high school in the tradition of the Congregation of the Sisters of St. Joseph, we believe:
Beliefs
Our Catholic faith challenges us to recognize that our life's journey is guided by our spiritual growth.
Education must foster in each student an awareness of her dignity as a woman so that she may, in turn, respect the dignity of each person.
A sense of integrity should be evident in all of life's dealings.
Every student has the potential to become an ethical and moral force in society.
A well-rounded education encourages academic curiosity, personal creativity, intellectual risk-taking and cultural awareness, leading to a spirit of lifelong learning.
A small school with many opportunities for personal contact and individual guidance enables each student to maximize her potential.
Family, school and community should be active partners in the educational process.
It is important to motivate each woman to embrace responsibility for her own learning.
An intrinsic understanding of social justice and peace comes from an awareness of global issues and a desire to create a better world.
The future is dependent upon compassionate women assuming leadership roles in community, church and country.
Fontbonne Hall Academy's educational purpose and activities are based on Christian teachings regarding the dignity and essential equality of all human beings.  It does not discriminate on the basis of race, color, gender, national or ethnic origin in its employment practices and/or programs.
Core Values
Spirituality – rooted in the Gospel of Jesus, the mission of the Sisters of St. Joseph and the traditions of the Catholic Church, our school communities strive to live and witness reconciliation, unity, justice, peace, and God's inclusive love. We seek union with God and with the sacred community of all God's creation, human and non-human.
Academic Excellence – students at our schools achieve academic excellence while their individual gifts and talents are nourished. They are encouraged to become life-long learners through rigorous and innovative college preparatory curricula.
Leadership – Our schools prepare students to live their lives with honesty and integrity. We strive to develop women leaders who earn respect by actions and decisions marked with strength, humility, empathy and authenticity.
Service – Our schools encourage students to become responsible, compassionate citizens committed to justice and peace in a global society. Our students embrace opportunities to respond to the needs of others through service and advocacy.
Community – Our schools are unique, diverse, and caring Christian communities where all are welcomed and respected. In this sacred environment, our students grow in self-respect, hospitality, and care for the dear neighbor.
Principal: Mary Ann Spicijari
Grade: 9-12
Student Body: +440
All Young Women Students