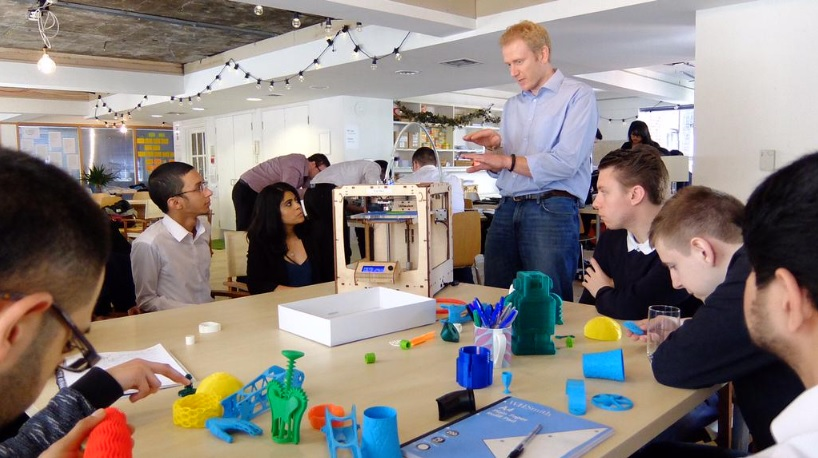 Schools expressed an interest in introducing their students to digital design and fabrication with a program that fits their requirements. School Fab Lab is a solution that is more accessible to a wider audience.
School Fab Lab focuses on digital design, digital fabrication and robotics. We support educators with an open source program containing three main components: teacher training, online platform and machines.
School Fab Lab inquiry-based learning and teaching models provide a platform for immersion in creative processes that weave together technology, analysis, logic, and innovation.
Through this teamwork and cross-disciplinary approach, students are able to engage in multi-dimensional projects that strengthen their conceptual understanding of technology as well as its application.
School Fab Lab adapts the Fabrication Laboratory (Fab Lab), created by Professor Neil Gershenfeld at MIT's Center for Bits and Atoms to fit the needs and requirements of schools in terms of initial investment and space.